Memorial scholarship established for 2012 Unionville graduate
09/25/2014 01:06AM ● By Lev
By John Chambless
Staff Writer
After the death of 2012 Unionville High School graduate Andrew Joseph on Aug. 29, a scholarship has been established to help students who share the passion he had for music.
Joseph, 20, of Pocopson Township, passed away on Aug. 29 due to complications of epilepsy. He was beginning his junior year at Tulane University in New Orleans, La., and was majoring in business.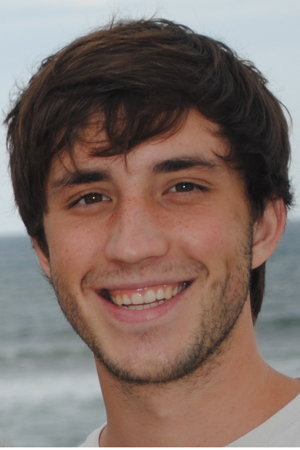 At the Sept. 15 meeting of the Unionville-Chadds Ford school board, member Carolyn Daniels spoke about her attendance at the previous week's soccer game.
"Last Tuesday evening, I was able to attend a touching memorial for Andy by the JV, varsity and freshman soccer teams," Daniels said. "They dedicated the game to him. The evening was very moving, as Andy's music played in the background, and Mr. Garber, the boys' varsity soccer coach, gave a tribute to his former player and friend. The student section was filled, and many current and former soccer players and their families came to show their respect for this fine young man, and a team which becomes your family when your child is on it.
"This tragedy has reminded me that, yes, we are a school district, but we really are a community that cares," Daniels added.
Joseph was the lead singer of the band Windoview, which performed frequently in the Kennett, West Chester, and Wilmington areas. The band had released two CDs of original music, as well as several videos on their YouTube channel.
Reached by phone last week, Andrew's mother, Lori, said she wasn't able to attend the soccer game tribute, but had seen photos of all the students and parents who attended. "He was going into his third year of college, so it was amazing they remembered him from years ago," she said. "There were a lot of parents who traveled there as well, and they don't even live here anymore. We are very overwhelmed by the support from the community."
Lori said she was a longtime volunteer with the school district in the middle and high schools. "I was the projects coordinator for nine years," she said. "That means I took all the fundraising revenue and funneled it into the PTO fund so teachers could write grants and then distribute the money. And my kids were very much the same way. Andy's band was very popular, but they always played at the Unionville Fair, did the spaghetti dinners, did the after-prom. He was very involved in giving back."
A tribute is planned at the Unionville Fair Pageant this year, she said. During the intermission, Leon Spencer will talk about Andy Joseph and show photos, and Windoview's music will be played.
In an obituary posted online on Sept. 17, Joseph's family asked, "that you remember Andy as the happy, fun-loving and kind-hearted young man he was. His positive energy and infectious smile had an enormous impact on everyone around him. His talent was inspiring and his compassion genuine. He truly will be missed."
A celebration of Joseph's life is scheduled at Unionville High School on Nov. 29 at 4 p.m. A scholarship has been set up in his name that will be awarded to a 2015 graduate who is interested in music. Donations may be made to: UHS Activities c/o The Andy Joseph Memorial Scholarship Fund, 750 Unionville Rd, Kennett Square PA, 19348.
Joseph is survived by his parents, Marc and Lori of Pocopson; his brother Alex, currently attending Duke Law School; his sister Mallory, currently attending Lehigh University; maternal grandparents Jean and Frank Deptola of Cape Cod, Mass.; paternal grandparents Fred and Arlene Joseph of Fairfield, Conn.; several aunts, uncles, and cousins.
To contact Staff Writer John Chambless, e-mail jchambless@chestercounty.com.