Santa arrives by fire truck
12/12/2013 03:28PM, Published by ACL, Categories: In Print Holiday Season
---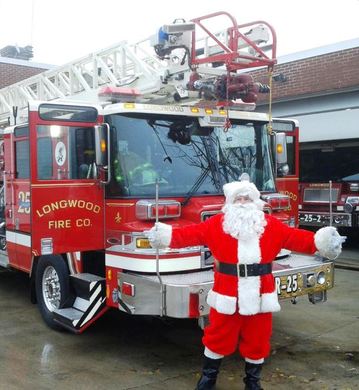 ---
---
Santa Claus has scheduled his yearly arrival trips on a Longwood Fire Company truck.
All of the trips begin at 9 a.m., and Santa will visit areas served by Longwood's fire and rescue service. Santa will visit Kennett Township on Dec. 14, East Marlborough on Dec. 15, and other neighborhoods on Dec. 21.
Santa has already visited Pocopson Township on Dec. 7 and Pennsbury Township on Dec. 8.
Longwood Fire Company has served the communities of Kennett, East Marlborough, Pennsbury and Pocopson townships since 1921. For more information, visit www.longwoodfireco.com.
---
---
---
east marlborough township kennett township longwood fire company christmas holiday season santa
---
You might also like
Board of directors of the Bayard Taylor Memorial Library voted unanimously to construct a new library in Kennett Township.
Police Departments of Kennett Township, New Garden Township and the Borough of Kennett Square will decide whether or not to merge.
---