Service Today celebrates employee owners promotions
03/26/2014 02:11PM ● By Acl
Ervin Bowden with Brent Hudson
Service Today recently announced several employee owners management promotions.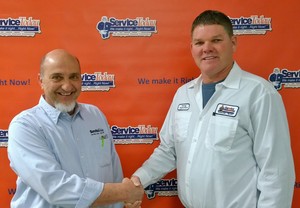 According to Ervin Bowden, the vice president of operations, there was a great deal of excitement surrounding the promotions because it was an opportunity to recognize the work and dedication that the employee owners show on a daily basis. 
The promotions include Brent Hudson's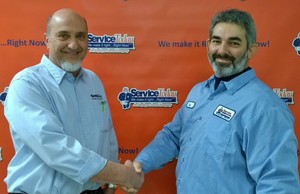 promotion to installation manager, Lou McDowell's promotion to installation supervisor, and Henry Stevenson's promotion to service supervisor.
Service Today is the largest employee-owned heating, air conditioning, plumbing and electrical home services company in the tri-state area.