Ayotte, Geouque win seats on New Garden board
11/06/2013 02:36PM ● By Acl
Randy Geouque was elected to the New Garden Board of Supervisors, for a six-year term.
By Richard L. Gaw
Staff Writer
In as of yet unofficial results complied by Chester County Voter Services, Richard Ayotte, a 39-year-old resident of the Estates of Harrogate and director of a Wilmington medical practice, received the highest amount of votes in the Nov. 5 election to determine the future occupants of three soon-to-be-vacated seats on the New Garden Board of Supervisors.
Ayotte, a Republican, received 516 votes, accounting for 30.90 percent of the total amount of votes cast by township residents. Randy Geouque, a 46-year-old resident of Laurel Heights and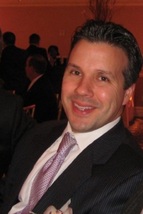 a human resources manager for a Lancaster County insurance company, received 503 votes, earning 30.12 percent of the total vote. Geouque, a Republican, will join Ayotte in filling the two, six-year positions soon to be vacated by outgoing supervisors Robert Perrotti and Bob Norris, at the end of the year.  
J. Patrick Little, a 69-year-old resident of Brittany Hills and former DuPont employee, ran unopposed in his bid to fill the seat once occupied by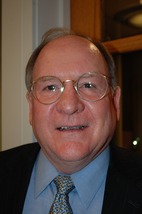 Warren Reynolds, who resigned from the post earlier in the year. In the interim, the post has has been filled by interim supervisors Pete Scilla. Little will fulfill a two-year term on the board.
Ayotte and Geoque defeated fellow supervisors candidates Mike Donovan and Richard Zimny, who received 344 and 305 votes, respectively.