Winning weather for Willowdale
05/14/2014 01:46PM ● By Acl
About half way through the three-mile Maiden Timber race. At the finish line, the horse running fourth in this photo was the winner and none of the other horses pictured finished in the top four.
By Nancy Johnson
Correspondent
As might be expected for a race that is traditionally held on Mother's Day, there has been hot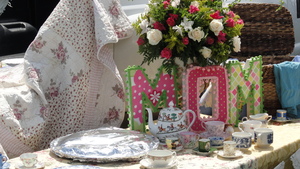 weather, cold weather, windy weather, rainy weather and nice weather for the annual Willowdale Steeplechase. It is doubtful that in the 22-year history of the race that there has ever a race day more glorious than the one this past Sunday.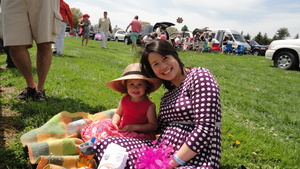 Families flocked to Dixon Stroud's racecourse that was designed with the spectator in mind. Unlike many steeplechase race meets, Willowdale's course across the typical Unionville rolling countryside is almost completely visible from the hillside. Seasoned race-goers and casual spectators alike love that they can watch all the action from one spot and never have to leave their tailgate parties to do so.
Once again, Willowdale offered attendees a great way to spend Mother's Day—watching beautiful horses, enjoying tailgate party food made by the specially selected vendors, and perusing unique shops. What makes the race even better is knowing that the beneficiaries of the event, Stroud Water Research Center, Quest Therapeutic Services, Inc. and New Bolton Center, are all local, well-deserving organizations that do so much for the local community.
Willowdale Steeplechase 2014 [9 Images]
Click Any Image To Expand