Designers show their best at historic Ware Mansion
05/14/2014 12:20PM ● By Acl
The Brasserie area, by Diane Replogie, is an adjoining dining and kitchen on the first floor.
By John Chambless
Staff Writer
Steeped in history and lavished with elegant architectural details, the Ware Mansion in Oxford will be dressed up for visitors from May 18 to June 7.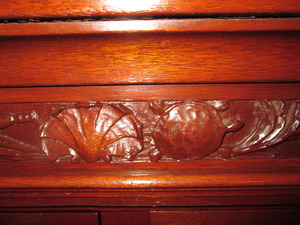 The Designer Showhouse and Gardens event will draw a crowd to the 1888 home, where the region's top designers have selected individual rooms to renovate and decorate. The mansion has never looked better, and the event raises funds to support residents at the Ware Presbyterian Village community.
For businesses, the showhouse is a chance to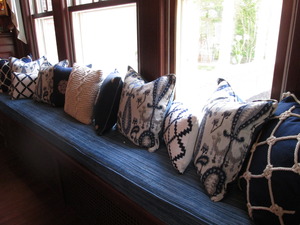 put their products and services in front of thousands of people. For visitors, it's a chance to walk through the pages of a design magazine come to life.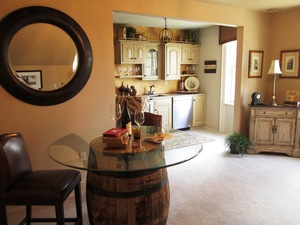 Participating businesses include Timeless Design of Landenberg (decorating the library), Springhouse Furnishing and Design of Chadds Ford (kitchenette, sitting room, bedroom and bath), Karen Viscito Interiors of Mechanicsburg (bedroom, dressing room and bath), Connelly Remodeling and Building of Conestoga (home office and bath), Heritage Design Interiors of New Holland (bedroom and hallway), AK Interiors of Millersville (bedroom, bath and hallway), and Design Elements Ltd. (John Ware study, living room and kitchen). 
Local artist Vicki Vinton is spotlighted in the Crystal Dining Room, stained glass artist Lore Evans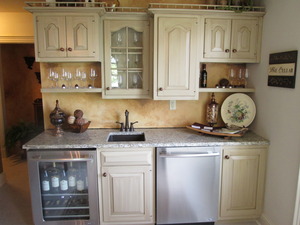 is featured in the living room, and DM Interior Design Solutions is spotlighted at the elevator entry area. There are also rooms decorated by the Design Committee, including the butler's pantry and powder room, living room and dining room. A wide range of community sponsors and partners are also supporting the event with funding and products.
On the lower level of the home, local crafters and artists will be selling their works during the showhouse, and items seen in each of the designer rooms will be available. 
Special events surrounding the showhouse are:
May 17 – Black-tie Gala at the Wyncote Golf Club ($125 per person)
May 23 – Winterthur's Jeff Groff will present the illustrated lecture "Mansions of the Main Line" in the Vista Ridge Pavilion at 11 a.m. and 12:30 p.m. Winterthur's Maggie Lidz will present "Costumes of Downton Abbey" at 1 and 2:30 p.m. (tickets $10 for each lecture)
May 29 – Longwood senior gardener Kari Getchonis will present "Your Garden and Native Plants of Southeastern PA" at 2 and 3:30 p.m. (tickets $10)
May 31 – High tea will be served in the Vista Ridge Pavilion, and the Ware family history will be presented from 4 to 6 p.m. (tickets $15).
Lunch and dinner is available in the new dining pavilion at Vista Ridge.
The proceeds from the showhouse will support ongoing charitable care for residents who need assistance. In 2012, Ware Village provided more than $3.3 million in subsidized care. The goal for this year's event is to raise $75,000.
Tickets to tour the Designer Showhouse and Gardens (7 E. Locust St., Oxford) are $25 online or at the door. Hours are Tuesday, Wednesday and Saturday from 10 a.m. to 4 p.m., with extended hours on Thursday and Friday until 8 p.m. Sunday hours are 11 a.m. to 4 p.m. The last tickets are sold 30 minutes before closing. The home is handicapped accessible. For online tickets and parking directions, visit www.waredesignershowhouse.org.