A heartfelt tribute to a caring and dedicated teacher
04/08/2014 04:05PM ● By Acl
On March 21 following the Elk Ridge's weekly sing-along, staff members revealed the amount students donated during a Coins for Caring fundraiser. The total of $1,137 will help buy books and other items for the school in memory of Mrs. Kochansky.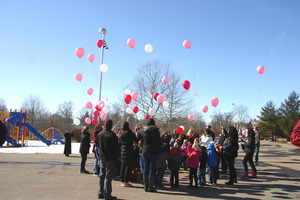 Elk Ridge Elementary School recently honored first-grade teacher Lynn Kochansky, who passed away on Feb. 14. Her students and their parents gathered near the playground to release 40 pink, red and white balloons, each containing a note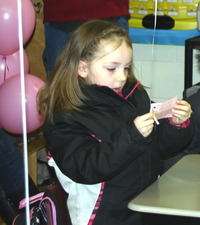 of thanks and appreciation to Mrs. Kochansky for her many years of dedicated service to the children of Oxford, and her love of teaching and her students. Elk Ridge wishes to thank Philips Florist for providing the balloons at a discounted price in support of this tribute.