Unionville: A quiet town with a storied past
01/15/2014 08:38PM ● By Acl
The Dr. Thomas Seal House
By Gene Pisasale
Correspondent
If you've ever walked the streets of an unfamiliar town, wondering about the people who once lived there, you know the feeling. Strolling the back roads of Unionville, one senses the serenity of a small village on the fringe of a much more bustling part of Chester County. Even though it didn't see quite the activity of larger settlements, Unionville has its share of fascinating events and personalities, their stories a charming tapestry of history waiting to be explored.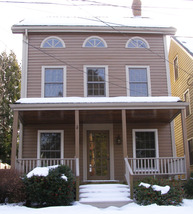 One good summary of the area is "Old Jacksonville - Now Unionville - An Historical Sketch of A Small Country Town," by Joanna Bucknell. The pamphlet mentions how William Penn laid out Chester, Bucks and Philadelphia counties in 1682, with settlers staking claims to the region. The village was first known as Jacksonville because of the prominent Jackson family, many of whom lived nearby.  Remnants of John Jackson's original log cabin, built in the 1700s, still stand. It was incorporated into a general store in 1851. Today it houses Catherine's, a popular local restaurant. 
Another portion of Jackson family property was later sold to Samuel Entriken, who opened the Cross Keys Tavern across the street. Colonial taverns like the Cross Keys were important stops for weary travelers and "drovers" -- men who moved livestock to distant markets. 
Mail service began around 1804; parcels were carried by stagecoach from Kennett Square. By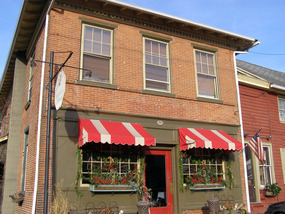 the early 1800s, the town's name changed to Unionville. The first general store in town was opened by Robert Buffington. He was succeeded by Charles Buffington, who advertised "Goods of all kinds free from the evil of slavery." The village had a wide array of merchants, including blacksmiths, a tannery, a shoemaker, tinsmith, wheelwright, cabinetmaker and a coach maker, in addition to a meeting hall used by the International Order of Odd Fellows.
With a growing population, Unionville needed schools, and several were built. The best known was Unionville Academy. Many people today would be surprised by its breadth of disciplines. In addition to algebra, history and grammar, courses included surveying, navigation, astronomy, French, German and Latin. Its most famous alumnus was Bayard Taylor, minister to Germany, world traveler and author of "The Story of Kennett." 
Other former students included J. Smith Futhey, co-author of "History of Chester County"; and William Marshall Swayne, noted sculptor of a bust of Abraham Lincoln. The townships of East Marlborough, West Marlborough, Newlin and Pocopson eventually built the Unionville School, replacing 21 other regional structures. Among the dignitaries attending the dedication ceremony was industrialist Pierre S. du Pont.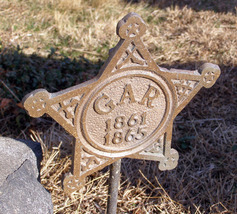 It's rumored that in the days before the Civil War, Thomas "Stonewall" Jackson visited the town, moving some cattle there for sale. Later, when rebel guns fired on Fort Sumter in April 1861, men from around Pennsylvania were among the first to answer the call to arms.  Several markers in the Unionville Cemetery now denote their final resting places, and a stately black wrought-iron fence rings the property. The site includes more than 50 Grand Army of the Republic (G.A.R.) plaques honoring local heroes who fought to defend the Union. 
Most of the existing homes in Unionville date from 1820 to 1880. These lovely brick structures are good examples of Federal and Greek Revival architecture. Some houses were later refurbished with Victorian-era additions such as bay windows and gables, their facades a cherished reminder of the town's heritage. One well-known resident was cabinetmaker James Chalfant, who ran his business near the old Union Hotel, selling beds, clocks, sofas and sideboards as well as coffins. His home had unique half-circle windows, leading people to nickname it the "eyebrow house." Later records show that his business successor charged $5 for embalming and $38 for solid walnut caskets with six brass handles. 
Local historian Mary Dugan taught at Unionville High School for many years. She was active in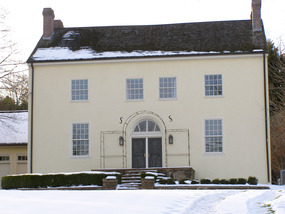 showcasing Underground Railroad locations around the area. A brief summary written by her mentions several colorful characters who lived nearby. One of them was Thomas Seal, the town's first doctor. His beautiful white brick house still stands at the corner of routes 842 and 82. Mary Gordon ran a "Sabbath-day" school in her home; she was dearly loved by the community. "Granny Lu" Walls was a caring soul who became a foster mother to 60 needy children. Webb Crossan ran a convenience store and gasoline station which was a popular meeting place for those who stopped in to discuss the events of the day. Crossan became township supervisor and also served as Chester County Sheriff from 1947 to 1951.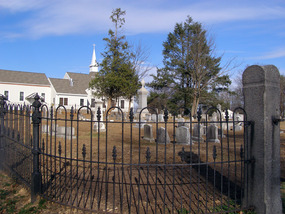 Due to its significance as an example of a 19th-century rural village, Unionville was added to the National Register of Historic Places in 1979. One thing that hasn't changed is the delightful charm of the old homes which grace the byways near Route 82, now a busy thoroughfare for truckers serving local farms and businesses. As you gaze at the structures from yesteryear, you can almost hear the busy merchants at work, schoolchildren chatting on a leisurely stroll … and the presence of proud citizens who called this peaceful town their home. 
Gene Pisasale is an author and lecturer based in Kennett Square. He's written six books focusing on Chester County history which are available on www.Amazon.com.  For more information, visit www.GenePisasale.com or e-mail [email protected]