Specialty coffee house in Kennett Square will provide a place to slow life down
10/16/2013 04:34PM ● By Acl
Kennett Square resident Chris Thompson is about to open Philter, a specialty coffee cafe, on State Street.
By Richard L. Gaw
Staff Writer
If you want live music in Kennett Square, you go to The Flash. Should you want a big breakfast, there is Sinclair's and Fran Keller's. The choices are many, delicious and varied for a myriad of tastes: Stock your pantry at Talula's Table, grab a wheatgrass shot at the newly-opened Nourish at Liberty Place. If you crave European cuisine, there's La Verona and Byrsa Bistro, and if you want to enjoy wine and conversation, there's the Flickerwood Tasting Room. Up and down State Street, Kennett Square has become a Specialty Town.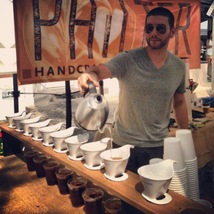 For the past six years, Kennett Square resident Chris Thompson has become immersed in the walkable culture of this Southern Chester County hamlet and yet, owing to his many years in the restaurant and coffee business in Philadelphia, he noticed that one particular specialty was missing, and after 10 years of planning, he's about to fill the niche, one that will begin before a customer even opens the door.
Beginning this November, Thompson will introduce Philter, a specialty coffee house, to the local clientele. The State Street location will specialize in distinct, hand-poured coffees from Latin America, East Africa and Indonesia, as well as espresso drinks.  Bagels, pastries, and breakfast sandwiches will be served in the morning and soup, salads, and sandwiches in the afternoon. All made on-premise.  In addition, batch-brewed coffee will be ready for those on the go, and the cafe will provide indoor seating for 36 and sidewalk seating for 8.  A special feature of the store will be the inclusion of a bike rack right outside, which can also be used to temporarily store baby strollers.
The store's new facade has been designed by Dennis Melton of Melton Architects in Kennett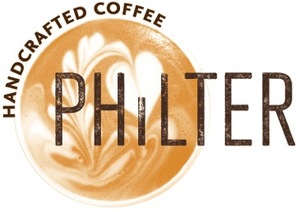 Square and Chris is handling the interior design that will feature locally handcrafted tables made of reclaimed wood and farm machinery, as well as restored workbenches and cabinetry, bathrooms with changing tables, and dedicated wall outlets for customers looking to do computer work while they enjoy their visit.
"The idea to open Philter first came to me 15 years ago, when I first got exposed to specialty coffee working in restaurants and cafes in Philadelphia," Thompson said. "I began speaking to people who were running similar establishments. I read everything I could find about what I needed to know and how to go about doing it. I must have looked at at last a half dozen potential locations in town before this one became available, and it's perfect."
In a town filled with business niches, Thompson said Philter will fill a need for those people wanting to find a quiet place to de-acelerate from their hectic lives. "When I first began in the coffee business, everything was catered to those customers who wanted their food and their coffee fast, when all of the emphasis was placed on quickness and efficiency," he said. "And in the process, a lot of the quality was lost.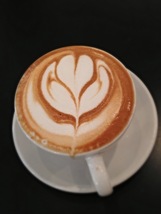 "The timing for Philter couldn't be more perfect, because it's opening at a time when I'm seeing the resurgence of the slow food movement, a culture that gives people a chance to sit and watch and smell and gain an appreciation for what they're about to eat and drink."
When the doors to Philter first open, Thompson said that although he knows his establishment will not be the only place in town to get coffee, it will have already created a foothold on Day One. "Everyone here specializes in something, but coffee is not their primary focus," he said. " I love all of these places and I frequent them, a lot.  They do what they do very well, but my goal is to do coffee very well,  to bring something to the town that's been missing, a true, dedicated coffee shop."
Philter will be located at 111 W. State Street in Kennett Square, and is expected to open by Nov. 15. Store hours are expected to be from 6 a.m. to early evening, seven days a week. To find out more about Philter, visit www.facebook.com/philtercoffee.