Heroin 'back with a vengance' and police scramble to keep up
08/27/2013 08:00PM ● By Acl
By Steven Hoffman
Staff Writer
There was a time, not that long ago, when law enforcement officers in small towns like Kennett Square and Oxford rarely had to contend with heroin or the crimes that accompany it.
Kennett Square Police Chief Edward Zunino and Oxford Police Chief John Slauch both started their careers in those towns in the 1970s, and they say it was rare to see anyone who was using heroin at that time.
"Back in the 1970s, when I started on the force, heroin was still a back-alley drug," Zunino said.
During his first years on the job, he said, people were more likely to abuse marijuana, prescription medications, amphetamines, and some methamphetamines. In the 1980s, cocaine found its way onto the streets, followed by crack cocaine.
But then heroin, which is derived from opium, became less expensive and more readily available. It can be smoked or snorted, so users who would be reluctant to shoot up can still use it to get high. Between 1995 and 2002, the number of teens in the U.S. using heroin at some point between the ages of 12 and 17 increased by 300 percent.
Slauch said he has seen the supply of heroin rise and fall over the years. Fifteen years ago, it wasn't uncommon to see heroin during drug arrests. But then a larger supply of cocaine and crack turned up in small towns like Oxford and the availability of heroin waned. More recently, however, heroin abuse has reached record levels.
"It took a hiatus," Slauch said, "but now heroin is back with a vengeance. What has alarmed me over the last 12 to 15 months is the re-emergence of heroin in such large quantities."
No boundaries
The "typical" heroin user doesn't exist. The drug impacts people of all ages and cuts across socio-economic lines.
"We encounter young people, old people, the middle class, females," said Kennett Square police officer Oscar Rosado. "It's a major problem of society, not just youth. There are heroin users of all ages. We've seen people in their fifties who are addicted."
"No boundaries," Zunino added.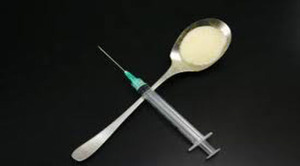 Rosado, a seven-year veteran of the Kennett Square Police Department, spends most of his work week either investigating drug cases, or working with youngsters in the community to encourage them to avoid drugs.
"Oscar works with a lot of young people who are right on the edge of drug addiction," Zunino explained.
Heroin has become more pervasive in quiet suburban communities, in part because dealers increasingly target teens. Slauch said police in the area are finding more high-school students with drugs in their possession during routine traffic stops.
"And it's kids that you might not expect to be involved in drugs," Slauch said. "It does not discriminate."
That leads to another truth that police need to combat. "If you want drugs, you will find them," Rosado said.
Bob Hotchkiss, the CEO of Southern Chester County Emergency Medical Services, Inc., has been responding to emergency calls for 31 years. His career started in Chester, Pa., and Wilmington, Del., and there were drug problems in both cities. When he started serving southern Chester County, there were a lot fewer drug calls than what he'd seen in the cities. But then heroin and other drugs became more readily available here.
"Now, not a week goes by when we don't have an overdose," Hotchkiss said. "I'm walking into houses and I can't believe heroin is here. It's shocking. I see these kids and I think, 'I can't believe this kid is on heroin.'"
The gateway to addiction
Ask police officers how people end up hooked on heroin, and they point to prescription pills as the gateway.
"Rarely does someone start with heroin," Rosado said. "Ninety percent of people say they get on heroin because of painkillers."
An addiction to pills like Percocet, Vicodin or Oxycontin can lead to heroin abuse, which gives the user a similar high, but with more potency.
"Six dollars for a bundle will satisfy your needs at first. But once you develop a habit, it gets expensive," Rosado said. "Heroin is highly addictive, so you need so much more. You get sick if you don't have it."
The Kennett Square officers said that heroin might be as addictive as crack cocaine, and a person can quickly lose control of his or her life. "Heroin just overtakes you," Zunino said. "We're seeing more of that today."
"Once it gets a hold on you," Rosado said, "you can go down pretty quickly. People brag about smoking marijuana or taking pills, but you're not going to brag about heroin. There's secrecy to it."
That secrecy is too often shattered only when tragedy strikes.
"The thing about heroin," said Slauch, "is that you can use it for years. But then you use it one time and it's fatal."
The heroin pipeline
The heroin that is available in the United States comes primarily from four areas: South America, Southeast Asia, Southwest Asia/Middle East, and Mexico. Most of the heroin produced in Mexico and South America is destined for the U.S. market, and the South American product, in particular, shows up in cities on the East Coast.
"There's a lot of effort from different groups to get this stuff into our country," Zunino said.
Locally, the pipeline runs through Philadelphia and Wilmington.
Despite the best efforts of law enforcement officials, heroin sellers keep finding a way to connect with buyers. Philadelphia has the cheapest, purest heroin anywhere in the country, which only makes the job more challenging for cops. Because of the county's proximity to Philadelphia and Wilmington, people seeking heroin will travel to either one of those cities to buy it at $60 or $70 per bundle.
There was a time when the heroin that reached the southern part of Chester County came from Philadelphia, but now police agree that most of the product that ends up on the streets of Oxford comes from Wilmington. It's becoming a common practice for some drug users to buy more drugs than what they will use, so that they can sell the surplus to others. They in effect become dealers themselves.
Arrest one dealer, Zunino said, and ten more will take his place. "That's an exaggeration," he admitted, "but the spot fills pretty quickly."
For local law enforcement units like his, New Garden Police Chief Gerald Simpson said that there are very few resources dedicated to combat drugs, which leaves police departments stuck in a reactive posture.
"I feel that the tail is wagging the dog in this," Simpson said. "We don't have a handle on it in a lot of ways, and it's frustrating for law enforcement. It's an onslaught every day, and we're up against the tidal wave, and we're not able to hold it back."
The social toll
Heroin, like other illegal drugs, has a devastating impact on communities.
The Kennett Square area was stunned early this year by the death of 23-year-old Kacie Rumford. She was a good student and an athlete before becoming addicted to heroin. Her father, Andrew, established Kacie's Cause in her memory. The organization now works to educate communities about the dangers of heroin. He hopes that he can keep other families from suffering a similar tragedy.
Police officers see the havoc that heroin inflicts. It starts with the damage that the drug does to families. While a heroin user might be able to hide the addiction for a while, family members will soon start seeing telltale signs.
"You will notice if there is a problem," Rosado said. "Drugs will hurt a family. We see a lot of addicts stealing from their own family, regardless of income. They will target whoever is vulnerable. Once they are addicted, they are not the same person. They will lie to you. They will steal from their own parents. They care about their kids, but heroin will be number one."
Beyond the heavy toll that heroin takes on families, there's the ripple effect that it is has on the community.
Heroin addicts resort to stealing to feed their addictions. In his role as New Garden Police Chief, Simpson and his force see the ancillary impact of heroin on a near-daily basis, whether in traffic stops, traffic collisions, or in the rise of burglaries in the township. To illustrate the depth of the problem, Simpson recalled a 2012 incident, when a local resident called police to report that guns and electronic equipment had just been stolen from his home. At about the same time, the suspects' car had broken down as they were leaving the township.
"We then received a phone call from a tow truck driver, who told us that he had just towed a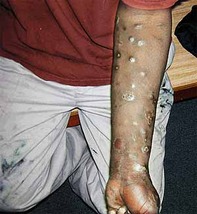 vehicle from New Garden Township to downtown Wilmington," Simpson said. "When it came time to pay the driver, one of the suspects grabbed a stolen electronic device out of the vehicle, took it to a corner, and came back moments later with cash to pay the driver."
According to Zunino, at least half of all the crime in Kennett Square can be attributed, either directly or indirectly, to drugs. For crimes committed by juveniles, that percentage jumps to about 80 percent.
Oxford police officer Chris Coverly, who is also a member of the Chester County Drug Task Force, said that heroin accounts for about 8 percent of all drug crimes in Oxford Borough, a significant increase over what it was even five years ago.
Zunino said that Kennett Square's government has been vigilant about giving the police department the resources to combat the drug trade. That includes providing money that can be used during drug investigations.
"Sometimes, we have to work with junkies," Zunino said. "That's the job. Our job is to attack it at that level. Any drug dealing we consider to be very serious. They give us the tools that we need."
Law enforcement agencies long ago started working collaboratively to stem the flow of drugs into the area. Officers in municipal police departments are assigned to the Chester County Drug Enforcement Task Force. There's also a municipal drug enforcement task force.
Sometimes, the best information comes from having police officers on the street. Zunino said that the Kennett Square Police Department relies a great deal on patrol officers to produce a steady flow of information about drug-dealing in the area.
"We have a very progressive patrol division," he said. "We owe a lot to the patrol officers because they bring back a lot to the table."
Paying attention to the signs
Rosado encouraged families to be aware of the danger signs that might indicate a family member is involved with illicit drug use. These signs include a sudden change in behavior, mood swings, and withdrawal from family members, carelessness about grooming, loss of interest in hobbies or sports, changes in sleeping patterns, and red or glassy eyes. When people are under the influence of heroin, they may demonstrate very sleepy behavior.
While cocaine is considered more of a "party drug," heroin has the opposite effect on its users. "Everybody that I've ever encountered on heroin is very tired and unresponsive," Zunino said.
He said that educating loved ones, especially young people, is the best defense against drug use.
"We work along with the schools," Zunino said. "They have a lot of in-house programs on various topics. We will supply an officer to talk about the effects of drug use."
When police officers have the chance to talk to the public about the drug problem, one of the most important messages is this: If you see something, say something. Municipal police departments can't possibly have enough officers on patrol to put a stop to drug trafficking. The police rely on tips so that they can focus their efforts. In the battle against drugs, we all have a part to play.
"We really do rely on the public," Rosado said.
"The solutions have to be as complex as the problems themselves," Simpson said. "It's dealing with the user who has substance abuse problems. It's dealing with the source issues. We play a large part in this as local law enforcement, but so do the users, the families, as do the drug counseling centers. There's no magic antidote.
"But there's no problem out there that we can't put our minds to and fix. That's why we're in this profession."
Staff Writer Richard L. Gaw contributed to this story.