The Black Pearl Surf & Turf Grill
07/23/2013 01:31PM ● By Randy
An Explosion of Seafood awaites Diners at the new Black Pearl Surf & Turf Grill
There are very few pleasures in life more rewarding than to walk into a restaurant and know that the owner will treat you and your family and friends like you are members of the family, and that the food and service you will receive will be unmatched in quality.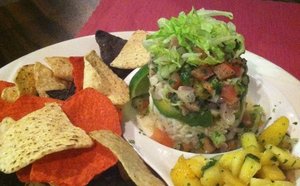 For the past three decades, restaurateur Tony Covatta, his chefs and his staff have consistently risen to that degree of quality, and it's seen everywhere, from the décor to the inventive menus, from the freshest ingredients to the way the bartender remembers how you like your favorite drink prepared. And now, at Covatta's new Black Pearl Surf & Turf Grill in North East, Md. – open since late June -- guests are already receiving that familiar attention to detail...and whole lot more.
Arriving at the Black Pearl may begin with the friendly face of bartender and greeter Jay McGettigan, and continue with the nautical theme and décor, but it reaches a fever pitch with the extraordinary talents of Covatta's three chefs: Hilton Famularo, Will Owens and John Stewart, all of whom had previously served as executive chefs at other restaurants.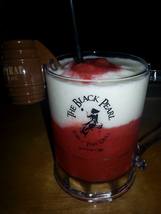 "Hilton's culinary training has its roots in New Orleans, and he had done a Mardi Gras celebration in February that was unbelievable, and then Will called me and said that he was moving back to the area from Texas, and John is an outstanding Intercontinental chef," Covatta said. "I began to think about their styles and their specialties, and I thought that we really needed to begin a new restaurant that combines all of their talents."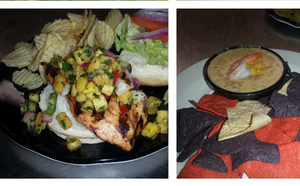 The Main Deck menu is a delicious example of what happens when three different executive chefs are given the opportunity to fuse their styles together. Guests who love seafood can feast on the Caribbean Grilled Ahi, the Alligator Jambalaya, Coconut Scallops in coconut rum butter, or the Shrimp and Crabfish Etouffee, among many other choices. Those who favor meat can choose the Hickory Smoked Ribs, the Sirloin Filet or Steak Au Poivre, and for those who enjoy Italian specialties, they can choose from several meat and fish lasagna dishes, as well as the famous Crab Ravioli.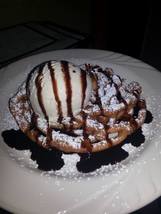 For those more drawn to lighter fare, the Black Pearl's Plank menu features such favorites as grilled soft tacos, fried oysters and shrimp, 'Po Boys, and broiled jumbo lump crab sandwiches. The Black Pearl also features a Burgers & Fries menu that offers freshly-made hamburgers made seven different ways, among them the El Fumador, made with smoked Gouda cheese and applewood smoked bacon.
Are you thirsty? The Black Pearl offers several frozen concoctions, including the ever-popular Chocolate-Covered Banana, the Mud Slide, the Frozen Orange Crush, and the famous Pain in the A--, made with rum runner and pina colada. If wine is more in your palette, the Black Pearl Surf & Turf Grill has a full menu of great wines from France, Italy and Napa Valley.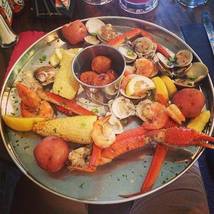 "The menu is intriguing enough so that someone can order Carribean grilled Ahi and the Sirloin Filet, but they tell us that they have to come back and try the Fresh Tuna Ceviche," Covatta said. "Our menu is so diverse that it not only appeals to everyone, it asks people to return."
Fnd us on Facebook: The Black Pearl Surf & Turf Grill

The Black Pearl Surf & Turf Grill 2 South Main Street North East, Md.
Call 443-877-6361 for reservations