Obituaries
06/06/2013 03:36PM ● By Acl
DEIDRE K. JACOBS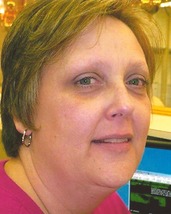 Deidre K. Jacobs, 50, of Oxford, passed away on May 26 at Chester County Hospital in West Chester.

Born in Philadelphia, she was the daughter of Charles White of California and the late Mary Browne Moulton. She was employed with wells Fargo Bank in Oxford as the branch manager. She enjoyed spending time with her family.
She is survived by her father; two daughters, Jennifer A. Hayworth of Cochranville, and Taylor C. Rupard of Oxford; two sons, Charles E. Carter, Jr. of Oxford, and Timothy Mark Hayworth of Newark, Del.; and fiancé, John F. Feconda of Oxford; and five brothers, Joseph White, Steve White, Richard White, Michael and Peter White.
Funeral services were held June 1. Interment was in Oxford Cemetery.
Online condolences may be made at www.elcollinsfuneralhome.com.
CARL J. ROARK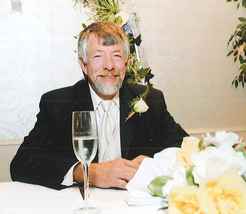 Carl J. Roark, 59, of Wilmington, Del., died May 28 at his home.
He was the husband of Patricia Ruggieri Roark, with whom he shared five years of marriage. Born in Wilmington, he was a son of the late Ralph and Ruth (Willen) Roark. He retired from NVF Company in Yorklyn, Del., as a master millwright. He enjoyed motorcycling, carpentry, cutting firewood, campfires with family and friends, and vacationing at Delaware beaches. He was a proud member of AA.
Survivors include, in addition to his wife, one son, Carl Steven Roark of Newark, Del.; one daughter, Kelly Roark of Newark, Del.; a "Nuther" daughter, Stephany Patrone of Gap, Pa.; and nine grandchildren. He was predeceased by his brother, Raymond Roark.
A visitation with family and friends will be held from 7 to 9 p.m. on June 5, and from 10 to 11 a.m. on June 6 at the Kuzo & Grieco Funeral Home Inc. (250 W State St., Kennett Square). His life celebration service will be at 11 a.m. Thursday at the funeral home. Interment will be held privately.
Contributions in his memory may be made to The Pediatric Brain Tumor Foundation (Ride for Kids), 302 Ridgefield Court, Asheville, NC 28806; or to the American Cancer Society, 92 Reads Way, Suite 205 New Castle, DE 19720.
DONALD E. BOWES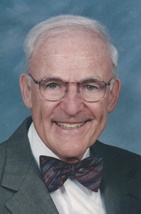 Donald E. Bowes (M.D.C.M, FACS, FRCS) of Cochranville passed away peacefully with his family at his side on May 23 at Chester County Hospital. He was 86.
He is survived by his loving wife of 58 years, GraceWillis; and his five children, Nadine Murphy (John) of Dover, Del.; Dawn Seibert (Paul) of Long Beach, Calif.; Valerie Baker (Scott) of Kennett Square; Brian Bowes of Woodland Hills, Calif.; and Shereen Wootten of Alexandria, Va.
Donald was born in Canada to parents Archie Bowes and Reta Tufts, who were both teachers. An emphasis on education and service led him to Queens University in Kingston, Ontario, where he received his M.D.C.M. Following graduation at Queens in 1950, his work as summer relief for a doctor in charge of the RW Large Memorial Hospital in British Columbia did much to intensify his interest in medical missionary service. Under a fellowship in surgery at the Mayo Clinic, he graduated with a Masters of Science degree in surgery from the University of Minnesota. After completing residency programs in Pittsburgh (Allegheny General Hospital) and Maryland (Glenn Dale Hospital), he was granted board certification as a specialist in cardiovascular and thoracic surgery.
After his education, he spent 15 years as a medical missionary, pioneering open-heart surgery in Lahore, Pakistan at the United Christian Hospital. After returning stateside, he joined the Geisinger Medical Center in Danville, Pa. as head of cardiovascular surgery. He became a U.S. citizen in 1972.
In retirement, he enjoyed his eight grandchildren, Sean Murphy (Raechel), Jason and Kira Baker, Trevor and Mathew Seibert, Mitchell and Cory Wootten, Kyle Bowes, and his great-grandson Carter Murphy. He enjoyed boating and volunteer service with the Coast Guard Auxiliary for 20 years, where he reached the rank of Rear Commodore for the Western PA Area. His additional passions included gardening, playing the organ, and humanitarian concerns for others.
A memorial service to celebrate his life will be held on Aug. 10 at 11 a.m. at the West Grove United Methodist Church (300 N. Guernsey Rd., West Grove).
In lieu of flowers, a contribution may be made to: The Children's Miracle Network at Geisinger, 100 N. Academy Ave., MC 50-20 Danville, PA 17822-5020; Doctors without Borders USA, P.O. Box 5030 Hagerstown, MD 21741-5030; The American Heart Association; Macular Degeneration Research, 22512 Gateway Center Dr., Clarksburg, MD 20871; or any missions program supported by your own church.
RAYMOND E. HOOPES, JR.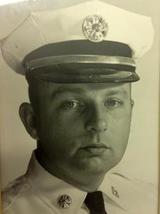 Raymond E. (Spike) Hoopes, Jr., 72, of Coudersport, Pa., died at his home May 20.
Born in Coatesville, Pa., he was the son of Raymond E. Hoopes, Sr., and Esther M. Hoopes Head. He was formerly married to Anita L. Waltman, and later married to Joanne M. McClay. He is survived by his life partner, Jean E. Clonan, of Coudersport, Pa., since 1998; his daughters, Brenda J. Durnan of Claymont, Del., and Constance L. Race of Tooele, Utah; son, Dean J. Hoopes of Cochranville; sister, Judith H. Pelarcik of Downingtown; and three grandsons, Dean Hoopes, Jr., of Norfolk, Va., Nicholas Hoopes of Cochranville, and Anthony Hoopes of Cochranville.
He graduated from S. Horace Scott High School in Coatesville, in 1958. He was a Marine Corps Vietnam veteran, attaining the rank of Sergeant. He received two Purple Hearts, Combat Action Ribbon, National Defense Service Medal, Vietnam Service Medal with Star, Marine Corps Presidential Unit Citation, Vietnam Gallantry Cross Unit Citation, Vietnam Civil Actions Unit Citation, Republic of Vietnam Campaign Medal and was a rifle expert.
He bred and raced thoroughbred horses, mostly in Pennsylvania, Maryland and Delaware. He was employed for more than 31 years as a foreman at Lukens Steel Company in Coatesville, retiring in 1995. He was a licensed real estate agent for 10 years and was Fire Chief of Cochranville Fire Company for five years (1973 to 1977) and also a life member of Cochranville Fire Company.
He was a 32 Degree Mason, F & AM Lodge 343, and a member of Reading Lodge of Perfection, a life member of NRA, a life member of VFW Post 7418, and a member of Black Forest Conservation Association.
In keeping with his wishes, there will be no services. Memorials in his honor may be made to a charity of your choice.
JEAN ESTHER
MOTHERALL CLEM
Jean Esther Motherall Clem, 93, of Kennett Square, died peacefully on Feb. 14 with her family by her side.
A memorial service will be held at Crosslands (William Penn Room), 1660 Street Rd., Kennett Square, on June 8 at 11 a.m.
She was born to the late Thomas and Grace Motherall in Wilmington, Del. She graduated from A.I. duPont High School and received her bachelor's degree in social sciences from the University of Delaware. She married the late W. Jack Clem in 1942. They lived together in Carney's Point, N.J., for over 40 years before relocating to Crosslands at Kennett Square in 1992.
She was active in her church, Girl Scouts and Boy Scouts, enjoyed knitting, tatting, reading, traveling and dancing. Her close-knit group of 12 classmates from the University of Delaware, "The Girls," met regularly for over 60 years.
She is survived by her children, Robert Clem of Wilmington, and Carol Clem Snyder of Los Angeles. She is also survived by her grandchildren, Amelia Snyder and Gwendolyn Snyder.
Donations in lieu of flowers should be made to Kendal-Crosslands Reserve Funds, PO Box 100, Kennett Square, PA 19348-0100.
Condolences can be sent at www.longwoodfuneralhome.com.
KENNETH RALPH SHEPHERD
Kenneth Ralph Shepherd, 52, of Oxford, passed away June 1 as a result of a vehicle accident.
Born in West Chester, he was the son of the late Bryan and Betty Bare Shepherd. He was employed as a truck driver with Tipton Trucking Company in Oxford. He enjoyed NASCAR, fishing, working on cars and the outdoors.
He is survived by two sons, Brian Shepherd of Philadelphia and Justin Shepherd of Oxford; one daughter, Brittney Shepherd of New Jersey; two brothers, James B. Shepherd and his wife Marilyn of Nottingham, and Gale D. Shepherd and his wife Elsie of Kirkwood; five sisters, Gloria Ann (Greer) LaBarre and her husband Floyd, and Georgia Stanley and her husband Herman, all of Rising Sun, Md., Joanne Crouse of Elkton, Md., Anna Lee Ebersole of Kirkwood, and Louise West and her husband Donald of Wickenburg, Ariz. He was preceded in death by a son, Adam Keith Rash, who passed away at birth.
Funeral services will be held at 11 a.m. June 5 at the Edward L. Collins, Jr. Funeral Home, Inc. (86 Pine St., Oxford), where friends and family may call from 10 to 11 a.m. Interment is private.
In lieu of flowers, contributions may be made to the funeral home to help with expenses.
Online condolences may be made at www.elcollinsfuneralhome.com.
ERNEST A. LUOTO, JR.
Ernest A. Luoto Jr., 51, formerly of Oxford, died on May 26.
He was preceded in death by his mother, Joan Luoto, and stepmother Joan Z. Luoto. He is survived by his father, Ernest A Luoto Sr. of Estero, Fla.; siblings JoAnn Smith of Minersville, Pa., Linda Luoto of Eagleville, Pa., and Danny Luoto Conowingo, Md.; children, Christina Luoto of Newark, Del., Ernest A. Luoto III, Morgan Luoto and Logan Luoto of Rising Sun, Md, stepson Ralph Iovanna of Newark, Del.; granddaughter Eva Rose Raimondo; as well as many extended family members and friends.
A memorial service will be held June 9 at 1 p.m. at the Calvert Grange Hall, Rising Sun, Md.
In lieu of flowers, please send donations to Nottingham Park.