Family Culinary Series: Kids Cook Thanksgiving!
Categorized as:
Family Fun
Event tags:
Wayne Art Center - 413 Maplewood Avenue , Wayne, PA 19087

November 23, 2013

01:00PM - 03:00PM

Price: $50 for one child and adult, $25 for each additional child

Phone: 610-688-3553

---

Posted by: Kim O'Neill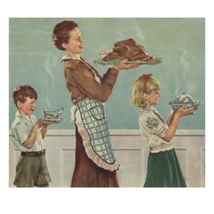 Description:
Families that cook together laugh together and grow closer. Join Chef Chiwishi in our Kitchen on November 23rd, from 1-3PM for "Kids CookThanksgiving!" - another in our popular family culinary series. This class, for parents and children, is sure to inspire new family traditions! Ages 8 and up.
---
Advertisement