Milburn Orchards Family Fun on the Farm Festival
Categorized as:
Festivals & Fairs
Event tags:
Milburn Orchards - 1495 Appleton Road, Elkton, MD 21921
Weekly on Sunday and Saturday
Starting on:

10/12/2013

Ending on:

10/13/2013

10:00AM - 05:00PM

Price: Ages 2 & Under: free, Ages 3 to 59: $10, Seniors 60 & Over: $5

---

Posted by: Melinda Milburn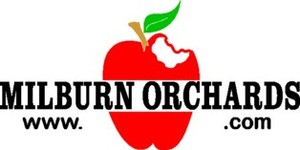 Description:
"Come on out to celebrate Old Family Traditions or Start Brand New Ones! Spend the day having some Good Old Fashioned Fun! Visit the farm for an Orchard Hayride, Corn Maze, Boo Barn, MilkySway Tunnel, FarmYard Playground, BarnYard Buddies Zoo and so much more!"
---

Avon Grove, Kennett Square, Chadds Ford, Oxford, Unionville
Advertisement