Hope Veterinary Specialists - 40 Three Tun Rd, Malvern, PA 19355

July 13, 2013

11:00AM - 02:00PM

Price: Free

---

Posted by: Jeff Baxt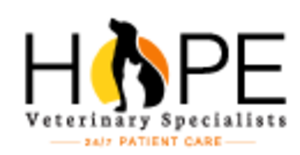 Description:
Hope Veterinary Specialists (VS) will hold a public open house with tours for its new $4.5 million, 21,000 square-foot medical center. The grand opening will feature appearances by Hope VS client Lentil, the French bulldog with a cleft palate who has become a social media darling, animal communicator Jan Reeps and the Cotton Candy Circus Arts aerial performers.
The new hospital will be the largest staffed and equipped pet medical center in Chester County, enabling the hospital to bring a level of care found at human hospitals to dogs and cats. Hope VS will have nearly two dozen veterinary medicine specialists, three operating rooms, eight procedure rooms,13 exam rooms, a dedicated ICU (intensive care unit), 75 patient rooms, cages or runs, and the latest in imaging technology.
---
Advertisement