In a last-minute shakeup, Cuyler Walker withdraws from race
09/23/2014 01:12PM ● By Randy
By John Chambless
Staff Writer
In a surprise announcement on Sept. 22, Cuyler Walker, the chairman of the East Marlborough Township board of supervisors, announced that he is withdrawing from the 158th District State Representative race.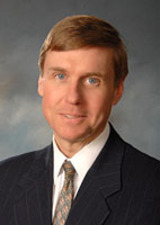 "It is with deep regret that I am announcing my withdrawal as a candidate for State Representative," Walker...
said in a statement sent to the press. "Certain personal issues have arisen, and I believe that I can no longer effectively campaign for this position. It is important for me to focus on those issues at this time. I would like to extend my heartfelt thanks and appreciation to all of my supporters and volunteers over these past few months."
The statement was sent by the Pennsylvania political consulting firm of Hallowell & Branstetter. As of Tuesday morning, Walker's campaign website was still in operation and had not posted the statement.
In the May primary, Walker defeated challenger Roger Howard by more than two to one for the Republican nomination. He was considered a front-running Republican candidate against Democrat Susan Rzucidlo in the Nov. 4 election to fill the seat being vacated by retiring State Representative Chris Ross.
Walker's Monday filing with the state Commonwealth Court comes well past the deadline of Aug. 11, which is the usual cutoff date for a candidate to withdraw from the race and be replaced. At this point, county GOP leaders may attempt to convince Ross to run in Walker's place, but that decision will be reached later this week. If the court approves Walker's withdrawal, county committee members of the 158th District would meet as soon as this weekend to select a new candidate.
County Democrats were watching the developing situation closely.
Brian McGinnis, chairman of the Chester County Democratic Committee, issued the following statement about Walker's withdrawal:
"The public has a right to know why, at this late date, with ballots printed and already being sent to our military personnel and those living overseas, Cuyler Walker has abruptly decided to abandon his campaign and those that supported him," McGinnis said. "More troubling is the fact that the Republican Party seeks to marginalize the votes of our service men and women, as well as those citizens living overseas, by trying to substitute a hand-picked candidate that the Republicans view as more electable."
McGinnis questioned why a candidate would be permitted to withdraw so close to the date of the election when preparations were well underway to prepare the voting machines and ballots for voters.
"This effort at backroom politics could also have a cost to the taxpayers of Chester County," McGinnis said. "The legal deadline for Cuyler Walker to withdraw as a candidates was August 11th, over 35 days ago. Under these circumstances, allowing the candidate to withdraw would disenfranchise military and overseas voters. In fact, if Mr. Walker wished to withdraw, why did he not do so before ballots began to go out to military and overseas voters on September 19th? What took place in the last week that prompted this sudden move?"
McGinnis said that Walker and the Republican Party owed taxpayers more details about the decision to withdraw from the race.
"Should the candidate be allowed to withdraw from the ballot, the taxpayers would be burdened with the cost of reprinting the ballots and reprogramming the voting machines," he said. "Before the public is forced to pay these costs, it has an absolute right to know why Cuyler Walker is so urgently attempting to withdraw at this late date and well after the legal deadline, or if this is all a ruse by the Republican Party to hand-pick a more electable candidate."
Walker lives with his wife and two children in Kennett Square. For more than 20 years, he has practiced law in Chester County as a partner at the law firm of Pepper Hamilton LLP, where he counsels clients in corporate governance, mergers and acquisitions, and securities law matters. For the past 17 years, he has been a township supervisor in East Marlborough. He has served as the chairman of the supervisors for the past nine years.
As of Tuesday, Walker had not issued any more information, and was not available for comment.