Hopewell School students get head start on career planning
07/23/2014 05:19PM, Published by Lev, Categories: In Print, Schools
---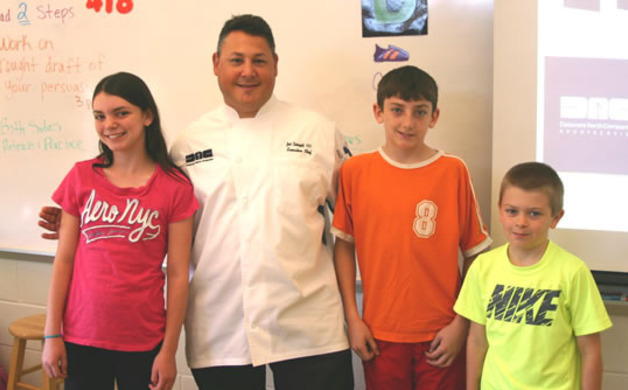 Josh Distenfeld, executive chef for Oriole Park at Camden Yards, is pictured with (from left) Nicole Tighe, Zach Gouty and Jake Wisneski.
---
---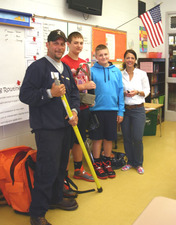 The Hopewell Elementary School guidance department recently organized the school's annual Career Day, designed to enhance career opportunity awareness and examine life-long career needs for the fifth- and sixth-grade students. Parents and community members from all areas of the work force shared their expertise, discussing what it takes to be hired and to perform their jobs.
---
---
---
oxford hopewell elementary school
---
You might also like
Uncle Irv for the week of August 20, 2014.
Editorial for the week of August 20, 2014.
---