Oxford Area High School lends a helping hand in Earth Day cleanup
05/20/2014 06:33PM, Published by ACL, Categories: In Print
---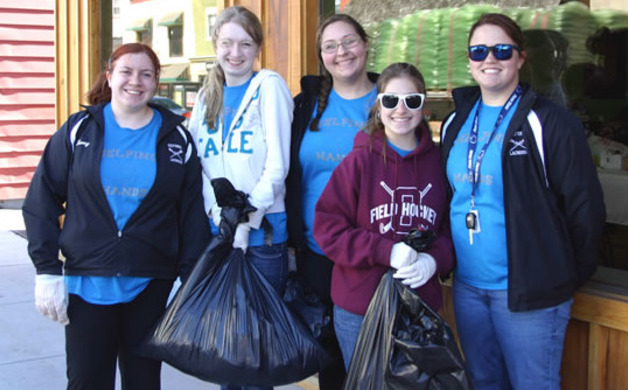 Tidying up along Third Street are, from left, seniors Jessica Towey, Kim Coterwas and Jillian Honaker, sophomore Cassidy Raysik and junior Emily Smith.
---
---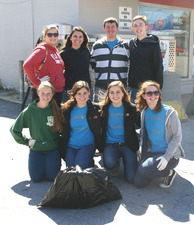 Members of the Helping Hands community service club at Oxford Area High School recently participated in the 10th annual Earth Day spring cleanup in Downtown Oxford in conjunction with Oxford Mainstreet, Inc. Helping Hands participates in the annual Martin Luther King Day of Service and Make a Difference Day, and has raised funds for the Make a Wish Foundation, Heifer International, the American Red Cross and the Chester County Crop Walk. Helping Hands contributes to the community in various other ways, including babysitting, visiting the elderly, planting flowers and assisting in the annual Oxford Mainstreet Inc. Easter egg hunt.
---
---
---
oxford area high school oxford volunteering oxford mainstreet volunteers martin luther king day of service helping hands earth day spring cleanup
---
You might also like
Uncle Irv for the week of August 20, 2014.
Editorial for the week of August 20, 2014.
---