The Kennett Square Police Department arrested Collin Campbell, 21, and Eldon Ross, 20, and charged them with possession of large amounts of heroin, other illegal drugs, and paraphernalia.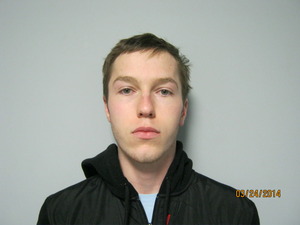 Acting on a confidential tip, the police, on March 23, discovered that Campbell and Ross were in possession of more than 220 individual packets of heroin, illegal prescription medication, the drug Ecstasy, marijuana, and drug paraphernalia.
Campbell and Ross have been charged with possession and possession with the intent to deliver heroin, criminal conspiracy to deliver heroin, and criminal use of a communication facility. Ross also faces the additional charges of possession of prescription medications, Ecstasy, marijuana, and drug paraphernalia.
Both suspects were arraigned before Judge Daniel Maisano. Ross was released after posting $9,000 cash bail. Campbell was committed to Chester County Prison in lieu of $3,000 cash bail.