Finger lickin' good benefit

05/14/2014 12:48PM, Published by ACL, Categories:
---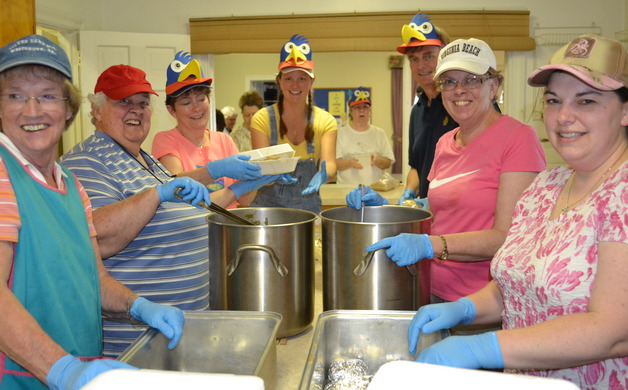 ---
The aroma of a good old-fashioned chicken barbecue wafted through Landenberg this past Saturday, as members of the Landenberg United Methodist Church distributed 800 dinners to hungry customers during its annual benefit. The event, which sold 725 tickets in advance, raised between $4,000 and $5,000 for the church's general fund, which helps pay for community outreach, church programs and building maintenance. Diners had their choice of half meals, full meals and childrens' meals, as well as various desserts. 
---
---
---
landenberg landenberg united methodist church fundraiser
---