Bookplace marks 21 years
05/07/2014 12:38PM, Published by ACL, Categories: In Print, Arts+Entertainment
---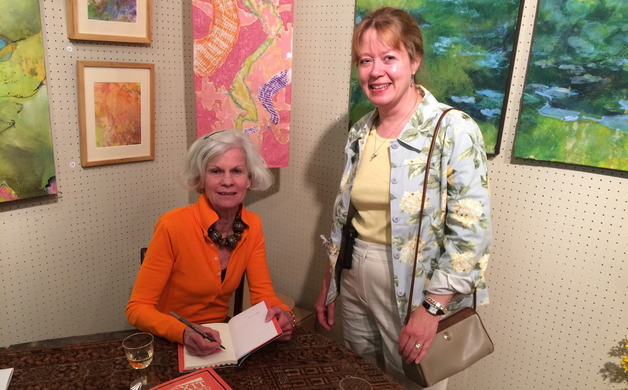 Bookplace
---
---
Virginia Beards (left) hosted a 21-year celebration for Bookplace in Oxford on April 27, and launched her new book of poetry, 'Exit Pursued By a Bear.' She signed copies of the new collection and welcomed visitors to see the revamped store and gallery, which was formerly operated by her late husband, Richard Beards. The store still stocks an eclectic array of books, as well as art and antiques, and its central gallery space showcases regional artists.
On May 18 from 3 to 6 p.m., Bookplace will hold a book launch party for 'Shoplandia,' a novel by local author Jim Breslin, that was inspired by Breslin's 17 years as a producer for the QVC shopping network in West Chester. For more information, visit www.bookplaceoxford.com.
---
---
---
---
You might also like
Uncle Irv for the week of August 20, 2014.
Editorial for the week of August 20, 2014.
---