Engle students selected for Honors Band
04/16/2014 02:43PM, Published by ACL, Categories: In Print, Schools
---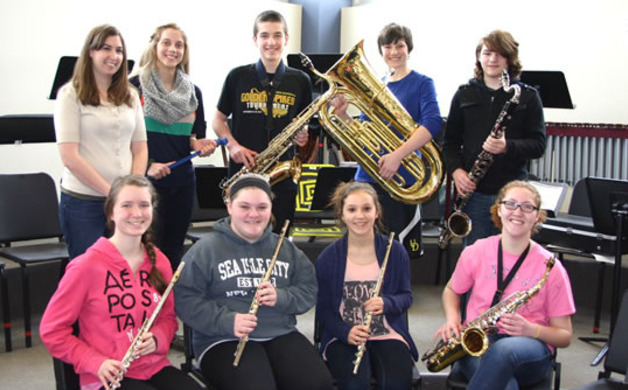 Honors Band
---
---
Fourteen Engle Middle School students were recently selected to perform as part of the 2013-2014 Chester County Honors Band. 
The Honors Band performed at South Brandywine Middle School, and the members had the opportunity to learn from guest director Dr. Willis Rapp from Kutztown University. Pictured are Gina Salerni and Jackie Li, flute; Bella Currie, Lauren White, Casey Weber, and Lena Hull, clarinet; Alex Day, alto saxophone; Stuart McCutcheon, tenor saxophone; James Miller, baritone saxophone; Eli Wayland and Joe Snyder, trumpet; Louie Tranchitella, trombone; James Jones, tuba; and Dan Kovatch, percussion. 
---
---
---
engle middle school engle middle school band chester county honors band
---
You might also like
Events for the week of August 26th, 2014.
---