Dansko's Curry named SmartCEO award winner
04/08/2014 03:16PM, Published by ACL, Categories: In Print
---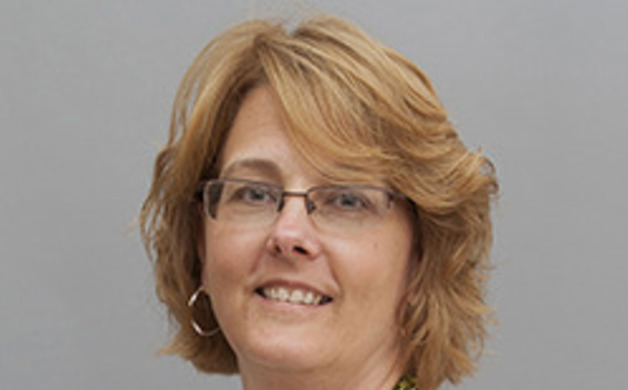 Dansko chief operations officer Mimi Curry.
---
---
Dansko Chief Operations Officer Mimi Curry was named as a 2014 Executive Management Award winner by SmartCEO Magazine, which recognized Curry and other leaders in the Philadelphia region for leading collaboratively and creatively, upholding the highest ethics and supporting their organization's mission. The award was presented to Curry on March 27.
SmartCEO's mission is to educate and inspire the business community through its magazine, connections at events and access to online resources. SmartCEO's integrated media platforms reach decision makers in the Baltimore, New York, Philadelphia and Washington, D.C. metropolitan areas.
"The Executive Management Awards celebrate executives like Mimi Curry who go above and beyond, day in and day out," said Rick Crane, regional president of SmartCEO media. "SmartCEO is honored to recognize Mimi's creative management vision, leadership philosophy, innovative strategy and undeniable work ethic."
Under Curry, Dansko opened a 200,000-square-foot LEED Gold certified distribution center in November 2012, based near its West Grove headquarters. The facility increases efficiency of operations, while enhancing quality of work life for staff and minimizing Dansko's environmental footprint.
Committed to Dansko's mission of people, plant and profit, Curry is active in establishing performance expectations and goals for her staff, providing them with appropriate targets in order to identify successes and opportunities. Curry invests in staff both personally and professionally with a dedication to outside education and cross-training.
"During her role as Dansko COO, Mimi has fostered an inspiring workplace culture, one that promotes upward mobility for all employee-owners," said Mandy Cabot, Dansko co-founder, president and CEO. "She emboldens, supports and embraces all of us. Further, by constantly striving for more efficient and productive processes, Mimi has helped revolutionize our business practices, evidenced by her leadership in developing our new distribution center. We are thrilled to celebrate Mimi for achieving this honorable recognition."
---
---
---
dansko award recognition executive management award
---
You might also like
was awarded a full laptop computer system at the Chester County Interlink (CCIL) Student Recognition Award Ceremony held at Chester County HJonathan Ayllon was awarded a full laptop computer system at the Chester County Interlink Student Recognition Award Ceremony held at Chester County Hospital.
---