Recognizing the contributions of the school board
01/29/2014 07:57AM, Published by ACL, Categories: In Print, Schools
---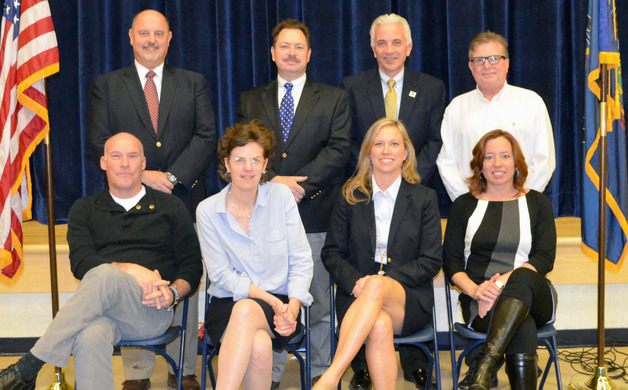 ---
---
Members of the school board in the Kennett Consolidated school District were recognized for their public service to the community in January, which is School Board Directors Month.
"We are fortunate to have a diverse group of community members with varied perspectives serving the Kennett Consolidated School District and community," said Heather Schaen, board president. "Serving our board this year are Doug Stirling who holds the office of vice president, Michael Finnegan as our finance chair, Aline Frank, curriculum chair, Dominic Perigo, facilities chair, Joe Meola, liaison and communication chair, Rudy Alfonso, CATS and CCIU representative, Janis Reynolds, and our newest member, Kendra LaCosta.   This group supports and respects the hard work of our teachers, staff, and each other while working diligently to balance our fiduciary responsibilities to the tax payers/community members.   This team works effectively  together because we recognize our role is to govern rather than to manage - a key difference in school board leadership.   We have established an annual school board retreat in which the board closely examines the mission and direction of the District and works to set goals and develop policy in order to achieve that mission." 
---
---
---
kennett consolidated school district kennett consolidated school board school board directors month
---
You might also like
Kennett School District honored as 'Overachiever'
For the second year in a row, Kennett Consolidated School District is an "Overachiever," according to Pittsburgh Business Times. When students' test scores and economics were compared, the district ranks 48th of 500 Pennsylvania school districts.
---