Pennsylvania Farm Show showcases the state's leading industry
01/15/2014 07:29PM ● By ACL
Mushrooms and other Chester County-produced items were featured at the Pennsylvania Farm Show.
By Steven Hoffman
Staff Writer
The 98th Pennsylvania Farm Show, an eight-day celebration of the state's leading industry, took place at the Pennsylvania Farm Show Complex and Expo Center in Harrisburg from Jan. 4 to 11, with more than 6,000 animals, 10,000 competitive exhibits, and 300 vendors featured during the event.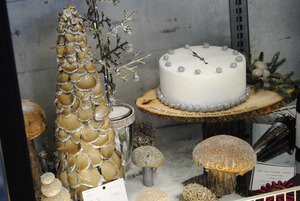 The theme of this year's farm show was "Pennsylvania Farms: Growing for You," and a few statistics from 2013 reveal that agriculture remains critically important to the state. Last year, agricultural endeavors produced $6.7 billion in cash receipts, and had a total economic impact of $67 billion. With $1.7 billion in international sales, agriculture is the state's leading export. One in seven jobs in the state is related to the agricultural industry.
Despite developmental pressures, there are still 62,200 farms in the state. There are 7.75 million acres of farmland, with an average farm size of 123 acres. Ninety-seven percent of the farms are still family-owned.
A visit to the farm show reveals the remarkable diversity of the state's agricultural industry. Folks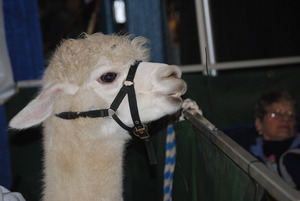 living near Kennett Square, the Mushroom Capital of the World, most likely know that Pennsylvania leads the U.S. in agaricus mushroom production with 548 million pounds in 2013. But Pennsylvania also leads the country in hardwood exports and hardwood growing stock. Pennsylvania is second in the U.S. with 1,599 Christmas tree farms. The "Christmas in January" exhibit in the Main Hall displayed some of the state's best live trees.
 Pennsylvania ranks third in the U.S. with 25,125,000 laying chickens. The egg production of 7.3 billion brings in $486.2 million annually, and also ranks third in the nation.
The state is also third in commercial trout production, with 1.8 million pounds annually.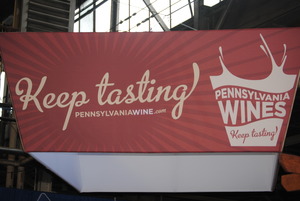 Pennsylvania is also fourth in apple production, at 439 million pounds, fresh market strawberries with 4 million pounds, fresh market pumpkins with 103 million pounds, and corn for silage with 6.5 million tons.
Pennsylvania ranks fifth in the number of milk cows, with 541,000 head, and milk goats, with 15,000 head. Overall, the state's 1.2 billion gallons in milk production is also fifth, accounting for $2.34 billion in annual sales.
Pennsylvania is also fifth in the U.S. in snap beans for processing, grapes, maple production, and peaches.
The food court is a favorite stop for farm show visitors. This year marked the 60th anniversary of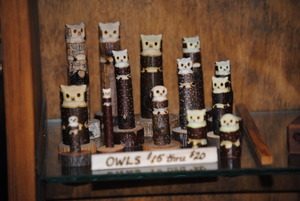 the popular farm show milkshake. Other returning favorites and new food items included lemonade, maple mustard, French fries, hot beef sausage, beef and cheddar sandwiches, and a steak and egg breakfast burrito.
An important aspect of the farm show is to teach youngsters about the importance of farming. Youngsters were invited to be "farm show detectives" by visiting learning stations that were spread out around the complex for hands-on lessons and activities.