Acme donates $2,500 in gift cards to Oxford Area School District
01/15/2014 07:19PM, Published by ACL, Categories: In Print
---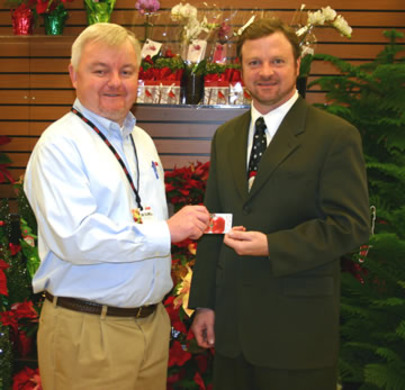 ---
---
Jim Colwell, store manager for Acme Markets, Oxford, recently presented Oxford Area School District Superintendent David A. Woods with $1,000 worth of Acme gift cards for use by the school district in various charitable endeavors. The donation came from an award of $5,000 to the Oxford Acme by the Pennsylvania Lottery after a winning ticket worth $1 million was sold at the store. Other gift card recipients included the Lighthouse Youth Center and Sacred Heart School.
---
---
---
oxford oxford area school district acme markets lottery oxford area school district superintendent oxford acme market pennsylvania lottery donation charity
---
You might also like
Uncle Irv for the week of August 20, 2014.
Editorial for the week of August 20, 2014.
---