Schaen selected to lead Kennett School Board
12/04/2013 01:48PM, Published by ACL, Categories: In Print, Schools
---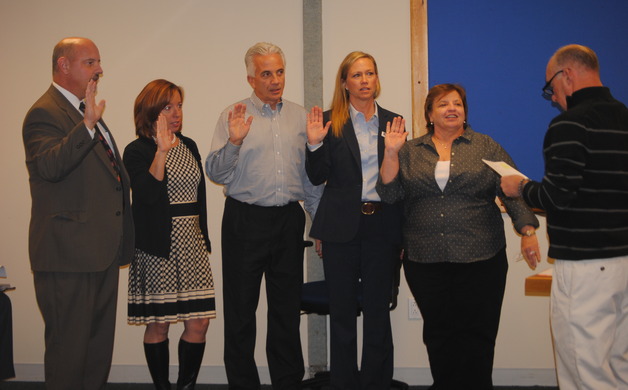 The five Kennett Consolidated School District school board members who won election last month were sworn in at the reorganization meeting on Dec. 2. They are (from left to right) Douglas Stirling, Kendra LaCosta, Joseph Meola, Heather Schaen, and Janis Reynolds. School board member Dominic Perigo administered the oath of office.
---
---
By Steven Hoffman
Staff Writer
Heather Schaen was elected as the president of the Kennett School Board for 2014 during the annual reorganization meeting on Monday night. She was the board's vice president in 2013. Douglas Stirling, who was the president in 2013, will serve as the vice president for 2014.
As she began her duties as president, Schaen said that it would be a challenge to match the level of professionalism that Stirling brought to the job in the last year.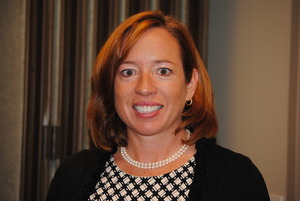 The reorganization meeting began with the administration of the oath of office for the five members of the school board who were elected or reelected in November. Stirling will represent Region A (Kennett Square) for another term. In Region B (New Garden Township), Kendra LaCosta and Joseph Meola are the board members who were sworn in. Incumbents Heather Schaen and Janis W. Reynolds were both reelected from Region C (Kennett Township). Of the five new members, only LaCosta is a newcomer to the remarkably stable school board.
LaCosta has lived in the district for the last nine years and she has three children in the district.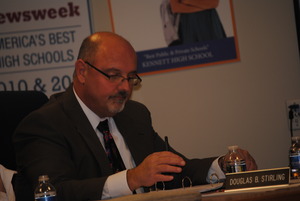 She said that she has been very involved with the schools and is very impressed with how the district runs. Part of the reason that she decided to seek a seat on the board, she said, was because she knew how effectively the board worked together.
Also at the reorganization meeting, the school board approved a motion to continue to meet at 7 p.m. on the second Monday of each month except August, when there is no meeting, and December, when the board will meet on the first Monday of the month. The following are dates and locations for the 2014 meetings:
Jan. 13 Bancroft Elementary
Feb. 10 Mary D. Lang
March 10 District Office
April 14 District Office
May 12 Kennett Middle School
June 9 District Office
July 14 District Office
Sept. 8 Kennett High School
Oct. 13 Greenwood Elementary
Nov. 10 New Garden Elementary
Dec. 1 District Office
---
---
---
kennett consolidated school district kennett school board
---
You might also like
Kennett School District honored as 'Overachiever'
For the second year in a row, Kennett Consolidated School District is an "Overachiever," according to Pittsburgh Business Times. When students' test scores and economics were compared, the district ranks 48th of 500 Pennsylvania school districts.
---