Martial arts students win trophies
11/20/2013 03:23PM, Published by ACL, Categories: In Print, Sports
---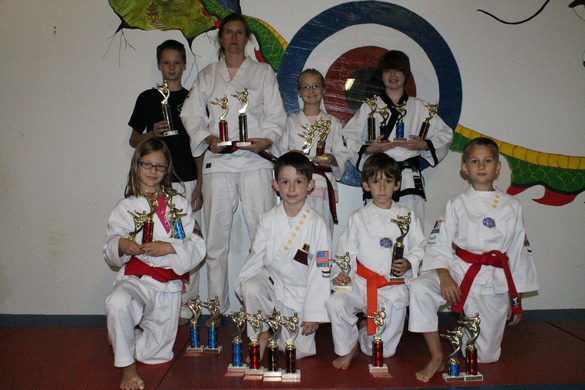 ---
---
Bill Hammond's Martial Arts students participated in the October SEMA Tournament in Quarryville and won several trophies.  Pictured from left to right are (front row) Leah Gray, JJ Ruszin, Griffith Sweezey, and Matthew Rinehimer; and (back row) Connor Gray, Ellen Gray, Ava Gray, and Sean Hackett. Not pictured is Joshua Robinson. 
---
---
---
bill hammond's martial arts martial arts tournament
---
You might also like
Events for the week of August 26th, 2014.
---