Former UCF student makes his big-screen debut
10/16/2013 05:17PM ● By ACL
'The Stream' will debut this weekend to benefit Boys & Girls Clubs of America.
By John Chambless 
Staff Writer
CJ Diehl, a former student in the Unionville-Chadds Ford School District, is making his big-screen debut this weekend in "The Stream," a PG-rated comedy that will raise funds for the Boys & Girls Clubs of America.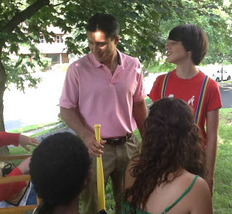 The film stars Rainn Wilson ("The Office"), Kelly Rutherford ("Gossip Girl") and Mario Lopez (host of "Extra") in a tale set in the summer of 1981. In a kid's world, the smallest thing -- in this case, a broken plastic baseball bat -- becomes a major catastrophe and sends five young friends on a journey to the mall. All they have to do is follow a stream. Encountering bullies, a storm and mystical creatures, the friends rely on their friendship to prevail.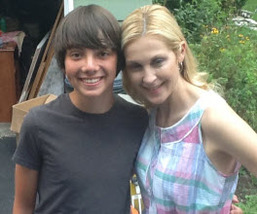 Nearly 200 young people from the Boys & Girls Clubs worked behind the camera on the movie, and 80 percent of the proceeds from the film's release in theaters and other distribution will support their youth development programs.  
The movie will be released in select Regal Cinemas nationwide on Oct. 18. Locally, the movie will be shown at these three theaters: 
UA Riverview Plaza Stadium 17 (1400 S. Columbus Blvd., Philadelphia); 
UA Washington Township 14 (121 Tuckahoe Rd., Sewell, N.J.); 
Regal Peoples Plaza Stadium 17 (1100 Peoples Plaza, Newark, Del.). 
If the movie draws well on its opening weekend, it will be released to a larger set of Regal Cinemas, which will further benefit the Boys and Girls Clubs of America. 
In the film, 15-year-old Diehl plays Chris Wollerman, one of the young people who sets off on the epic quest. He has appeared in "Do No Harm" on NBC, and on 26 episodes of the Cartoon Network UK series "Team Toon."
For more information, visit www.thestreammovie.com.