Lehman and Pastino earns top spot in KAU Minor A Division
07/17/2013 10:17AM, Published by ACL, Categories: In Print, Sports
---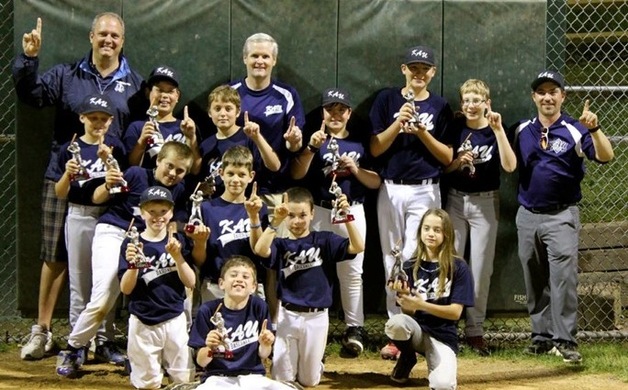 ---
---
Lehman and Pastino won the 2013 KAU Minor A Division Championship, shutting out ToJo Mushrooms, 5-0. The Lehman and Pastino squad won the Minor B Championship in 2012. Pictured  are (back row, left to right): coach Chuck Gaza, Braden Gilday,  Zack Gaza, Keigan Craig, manager David Smiddy, Brenden Doherty, Steven Kimmel, Ryan Mitchell, coach Michael Lehman. Middle row, left to right: Joey MacMillan, Aidan Bowe. Kneeling: Thomas Smiddy, Zach Delcollo, Tyler Lehman, and Jacqueline Wessels. 
---
---
---
kau kau minor a division championship
---
You might also like
KAU names players of the week June 19.
KAU Players of the Week July 3
---